Gerald Brennan—composer, lyricist
Sue Booth—singer
Garrett Schmittling—guitarist
Kevin Floyd—bass
Bobby Meyers—drummer
Nick Stone—Sax
Patrick Brennan—keyboards, arranger, producer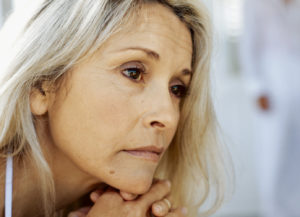 This is a song from the stage musical Penelope. It's sort of a cameo song. A role for an older woman (Penny's mom) and her only solo song in the show.
Young Penny's husband, Euell, has just returned from a tour of duty in Viet Nam. The couple celebrate with her mom and sister, and finally all go about their day leaving mom alone at home.
She begins to reminisce about her dead husband, whom she loved dearly, and sings about their times together. But it's not just that. She realizes that she is now a woman in the prime of her life, and as she shares in her daughter's joy, it impresses upon her all the more that she is now so alone.

When love becomes a memory,
You'll find
You fill your nights with fantasy –
That certain someone who your heart beats for,
Your guy.
Don't cry.
It's been a long, long time.
He lured me and enchanted me,
Sky-high!
With love letters and poetry.
I could recite them till the moon turns blue,
No lie.
Why try?
They break my heart in two.
For many years we made a home.
The sort of thing I depend upon,
But now you're gone.
And I'm no good on my own.
I'll never find another man
To do the many things you could do,
And only you.
But I've been doing the best that I can.
It makes me cold and shivery,
So sad,
That love is just a memory.
I'm feeling in my heart that love won't come again.
Bye-bye.
My, my…
Alone and in my prime.
It's been a long, long time.