Gerald Brennan—composer, lyricist, pianist
Sue Booth—singer
Patrick Brennan—keyboards, arranger, producer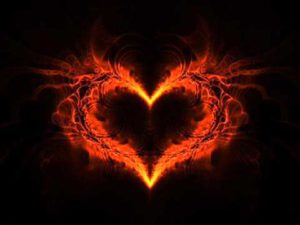 This is a song from the stage musical Penelope.
It's been ten years since her warrior husband, Euell, had been declared killed in action in Vietnam. Everyone knows this — except Penny.
She has kept the faith, believing that, if he were dead she would know it in her heart, but her hope has just about run out and now she's afraid.
She's lost and her heart is breaking.

One heart is like another,
it only wants to play.
My heart, I have discovered,
is only made of clay – and broken.
Day breaks, and from the heartaches,
I try to run away.
Night falls, and then the four walls,
do mock where I lay – where we lay…
Was that really you?
Are you gone or do you still come to me as dreams say you do, love?
And will my dreams come true?
One heart is not an ocean,
and not a castle wall.
My heart is just emotion,
and hasn't changed at all.
I'm lost without your sun to shine,
lost without your lips to mine.
Lost, this dream that I keep,
that I'm with my lover again,
but only in sleep.