Gerald Brennan—composer, lyricist, pianist, singer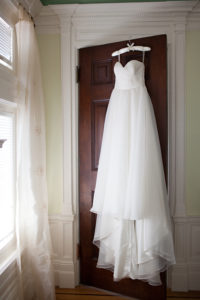 This song is about a terrible misunderstanding.
She wants to get married to our insecure and clueless hero, but he believes that she trotted out mom's old wedding gown as her way of explaining that she had met another guy.
So he's so freaked out that he left town, taking refuge in a strange place miles away and he's trying to get over her.
So he decides to write a letter to clear the air, in which he admits that it doesn't matter how many miles he puts between them, he still loves her.
I got a feeling it's gonna work out okay. Eventually.

I'm miles away.
I got some things to say.
Leaving has done me good,
now that I'm over you,
I hardly cry all day.
I sleep at night.
But sleepin' alone ain't right.
Remember our last fight?
You wouldn't come to bed.
You cried and walked away.
Then you took down
your mother's old wedding gown,
laid out for me to see.
What were you thinking of?
Was this your way to say,
you found another guy?
Was that how you said goodbye?
Pull my string and watch me die?
Deny that you feel that way!
I could read your mind.
I left my town,
and you and your wedding gown,
to look for a brand new start.
Who could go on this way?
I hit the wall and then,
I looked around.
Do you know what I found?
A hole where my heart should be.
Now that I'm over you,
I still can see your face,
miles away.
I can smell your hair,
miles away.
I can taste your lips,
miles away.
Miles away.