Gerald Brennan—composer, lyricist, chorus vocals, vocalist
Patrick Brennan—keyboards, chorus vocals, arranger, producer
Garrett Schmittling—guitarist
Kevin Floyd—bass
Bobby Meyers—drummer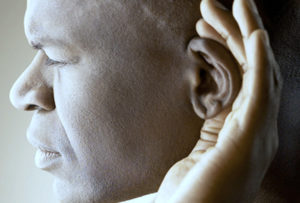 There is another version of this song on this site, sung by Patrick Brennan. It's better than mine. My version is here because I think it's good when composers sing their own songs. And with such an arrangment and such a band, how could I resist?
I wrote this for my son, Max, who is a professional singer and band leader for a Lutheran Church. I always made it (obnoxiously) clear to my sons that Church music, to me, meant Josquin, Bach, Lassus, all them fellows. I had no patience for drums and electric guitars in such a setting. One day, in the middle of my thoughtless bitching on the subject, Max rebuked me with, "But that's what I DO!"
I then realized that I was being a thoughtless music nazi and hurt my own son in the process. So I started to attend the services he performed at and was impressed (as always had been) by his brilliance as performer, but now grew respectful of his chosen material and his approach.
So I wrote him this song. I hope he sings it one day.

Lonesome doubt is all I had ever known.
But now I don't have to walk alone.
This I feel. This I know.
Take the love, feel it flow.
When the good in my life turns bad,
and my poor heart is achin' and sad,
I know I can't go on this way.
A ray of grace will brighten this cloudy day.
This I feel. This I know.
Then that storm starts to blow.
When the good in my life turns bad,
and my poor heart is achin' and sad,
I get on my knees and I
try to listen to Jesus.
I'll get by just prayin' with the Lord.
I get high just singin' about Jesus.
He's telling me somethin' that I need to know.
Life is long but it goes so fast.
The pain and joy, no, they do not last.
This I feel. This I know.
When at last I'll let go,
and my body is taken from me,
my soul unshackled and free,
I'll spread my wings and I'll
fly, like the angels of Jesus,
to the sky and through those golden doors,
where I'll lie in the bosom of Jesus,
to rest in His sweetness, His joy and His peace.
He's givin' the answer.
He's tellin' you right now.
He's tellin' you somethin'
that you need to know.
Listen to Jesus.
He's tellin' us right now.
He's tellin' us somethin'
that we need to know.