Gerald Brennan—composer, lyricist, pianist, singer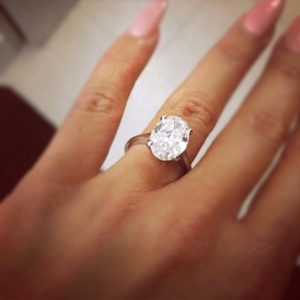 This song was inspired by a beautiful, rather slutty woman who worked for me, and lived in a crappy house with a no-account bum.
I had no intention of elevating her status, having neither the desire nor the means, but she made we wish I did, because I hated seeing her that way.
Trouble is, she really liked this jerk. Women…
So I wrote a song pretending I was a rich tycoon who saw her value (even if she didn't) and was pining to raise her up in the world.
I still think of her and miss her sometimes, but she had so many red flags on her that I thank God I was never stupid enough to fall for her.

It could happen to you.
Have you ever met a girl who stole your heart away?
Just like that.
Her dresses are rags,
with an old cloth coat and holes right through her shoes,
Gloves and hat.
I could take that girl and dress her like a queen,
But she won't take a thing from me,
and lives with a man who will not become
what she needs him to be.
Someone she can trust and be proud of,
Day and night.
He's keeping her down,
In a worn out shack in the very worst part of town.
What a sight.
I could buy that girl a mansion and a maid.
While he lives like a bachelor,
and that's all he'll ever be for her, but
I can get her those things.
I can buy her a diamond ring.
If it'll make my honey-flower sing.
This is breakin' my heart.
She knows how I feel and I know she feels the same.
This is love.
If she gave me a chance,
I swear that I could show that girl the way.
Lord above.
I could buy that girl a diamond ring,
And I could cry when I think about
The good things she must do without, 'cause
I can get her those things.
I can buy her a diamond ring.
If it'll make my honey-flower sing.
She could rise from rags to riches in a day,
But she loves that man from head to toe
And he will never let her go.