Gerald Brennan—composer, lyricist, pianist, singer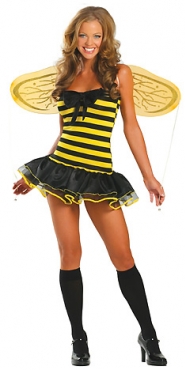 I have no idea what inspired this song, but I had a lot of fun writing it.
I'd sure like to meet some of these women I dream up, especially Busy B.
Of course she's completely hot, one of those innocent love-machines that guys like to dream about. When she's bad she likes to be spanked! She's a party girl with no discernable employment (well, table-dancing in bars… we know that much) she's stylish as all hell, a skilled manipulator, and she's not terribly interested in being your faithful girlfriend. She's not really a "bad" girl — she just can't help herself!

I came looking for you,
when you were working for tips.
All I wanted to do,
was kiss those honey-sweet lips,
Busy B.
You fell into my arms.
What a party that was.
You're so free with your charms,
and nothing gives me a buzz
like that does.
I thought you were my girl till that hot sunny
afternoon,
last June.
When I caught you dancin' on the tables in that old saloon.
But soon,
You came looking for me
With those honey-brown eyes.
To take you over my knee,
Forgive your little white lies,
Busy B.
You haven't got a dollar but you're stylin' from head to toe.
You know,
that I'm never gonna play the clown in your puppet show.
Oh no.
You try to be nice but you've just got to have your fling,
sweet thing.
Whoever steals your honey finds that he's gonna feel the sting
you bring,
Busy B.
I'll be waitin' for you…