Gerald Brennan—composer, lyricist, vocalist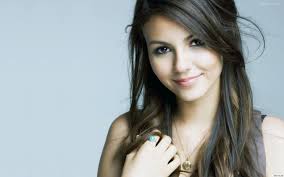 This is another song from my musical Penelope.
In this scene young Penny is off to the prom, but three suitors show up, from each of whom Penny has accepted an invitation. Her mother tries to talk some sense to the girl while the three guys fight over who gets to take her.
The front door opens and this guy Euell steps in, charms Penny out of her teenage mind with the help of this here song (you're welcome, Euell) and whisks her away in his pickup truck to prom heaven.The song makes it clear that Penny & Euell have known one another for years through many moods and experiences, and that the notion of Penny going to the prom with anyone else is not to be taken seriously.

Cornfields and cobblestone,
secret places that we have known,
where kids did play, and laugh and sing –
those were real nice things.
And there we'd pass the time
trading secrets of yours for mine.
For building castles in the air,
you're beyond compare.
That's the really nice thing about you,
I could never refuse or doubt you.
When you were down and you needed a friend,
you could count on me.
Fall colors pass me by.
Springtime flowers are grey and dry.
But joy comes back to every place,
when I see your face.
That's another nice thing about you,
what would summertime be without you,
or the moon on a winter night,
without you here to share the light?
When dark clouds worry me,
when I'm lost or too blind to see,
you are the light that shines the way.
like the break of day.
That's another nice thing about you,
how this wonderful glow surrounds you,
how you lighten a dreary room,
like you light up me.
But my favorite thing about you,
is the feel of my arms around you.
If the thought of me closer still,
makes you want me to stay awhile,
I will.