Gerald Brennan—composer, lyricist, pianist, singer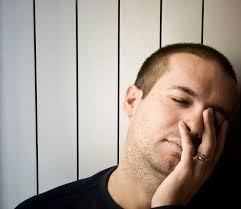 The guy can't get it right. It doesn't stop him from trying, though.
But he did it… again.
It used to be easy. Cool, handsome young fella, compliant women everywhere. But somehow, at sometime or another, the magic just stopped working. The mojo is gone.
Love scrambles a person's brain. Male or female, doesn't matter. It can make us do and say things that are so nuts that we would never in a million years consider such behavior unless we were under some sort of crazy spell.
You know… like Love.
Again?
Again,
I've made a fool of myself.
I've made a fool of myself for Love,
again.
Before?
Before,
Love was a wide open door,
through it came lovers whom I'd adore,
before.
But then?
But then,
as if Love never had been,
that door has closed and I can't get in,
again.
How did I turn into a fool for Love?
Why can't I have what I've been dreamin' of?
What key opens up the door to Love?
Why is she not there? and
now?
And now,
I've fallen to pieces somehow,
I've never hurt like Love hurts me now,
somehow.
How did I turn into a fool for Love,
again?
Again,
I've made a fool of myself.
I've made a fool of myself for Love,
again
Again…